Evangelism Training
 Sunday, July 26 @ 6 pm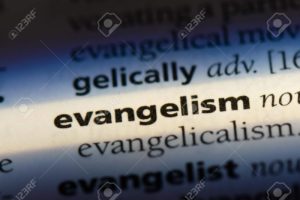 Goldsboro Church of God                                 
goldsborocog@gmail.com   724-630-4956
 103 W Broadway Street, Etters 17319
Overview
     1 Peter 3:15 instructs us "But in your hearts revere Christ as Lord. Always be prepared to give an answer to everyone who asks you to give the reason for the hope that you have. But do this with gentleness and respect". 
    Yet most of us, in our shyness or lack of confidence,  have rarely (if ever) verbally explained or shared the Gospel with another person.
    This evening of training will introduce you to a few tools and train you in depth in one of those methods.